To pay your invoices manually by yourself, you can follow these steps:
Log in to your Chainstack account.
Go to the "Billing Page" section.
Select the failed / any invoices that you want to pay.
Choose the payment method either by credit/debit card or account balance.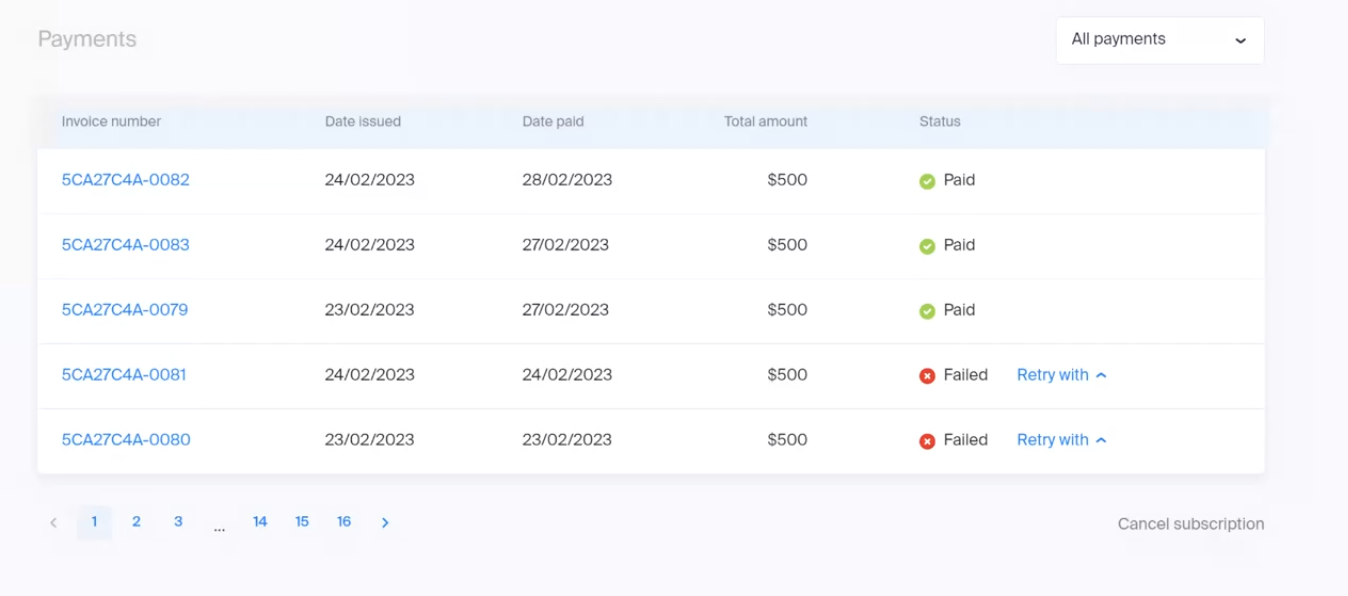 If the steps above did not work for you, please don't hesitate to contact support or submit a ticket support so we can provide manual payment links.