This article applies to:
Ethereum
Polygon
Binance Smart Chain
You can set your MetaMask to interact through your nodes deployed with Chainstack.
1. Open your MetaMask and click the network selector: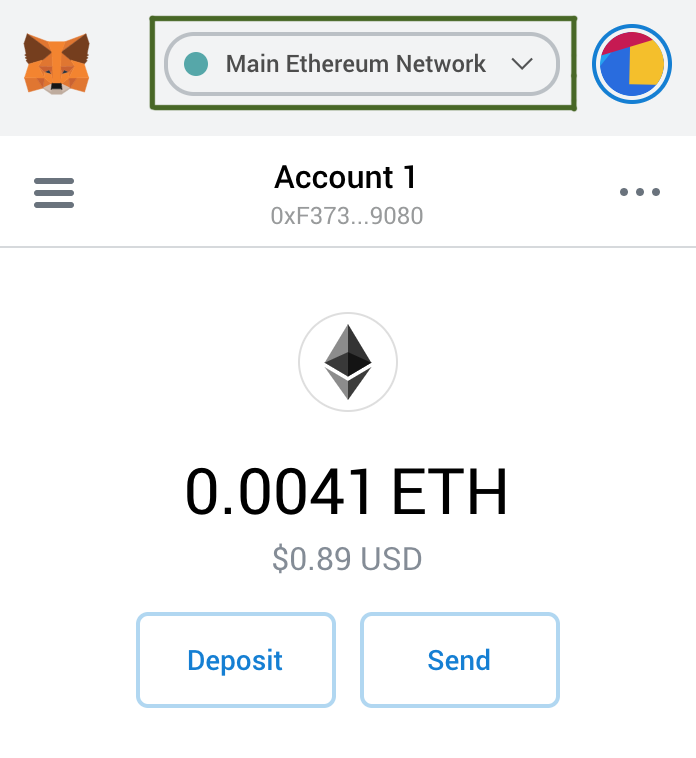 2. In the network selector, click Custom RPC: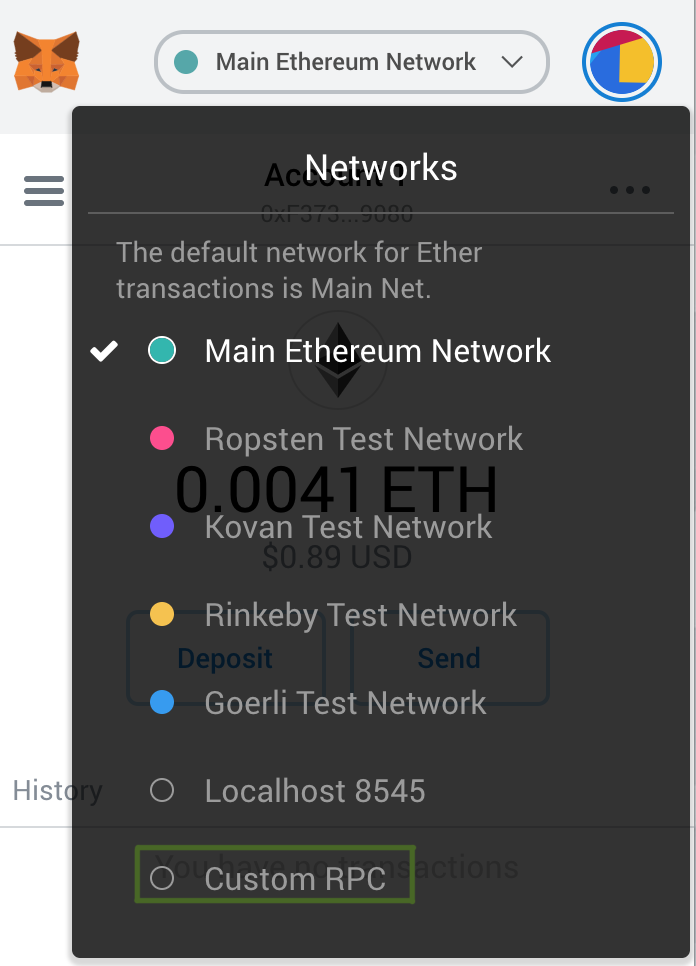 3. In the New RPC URL field, enter the URL in the following format:
https://USERNAME:PASSWORD@RPC_ENDPOINT
where
USERNAME — your node access username.
PASSWORD — your node access password.
RPC_ENDPOINT — your node RPC endpoint.
Example:
https://user-name:pass-word-pass-word-pass-word@nd-123-456-789.p2pify.com
See also Chainstack Docs: View node access and credentials.
Example: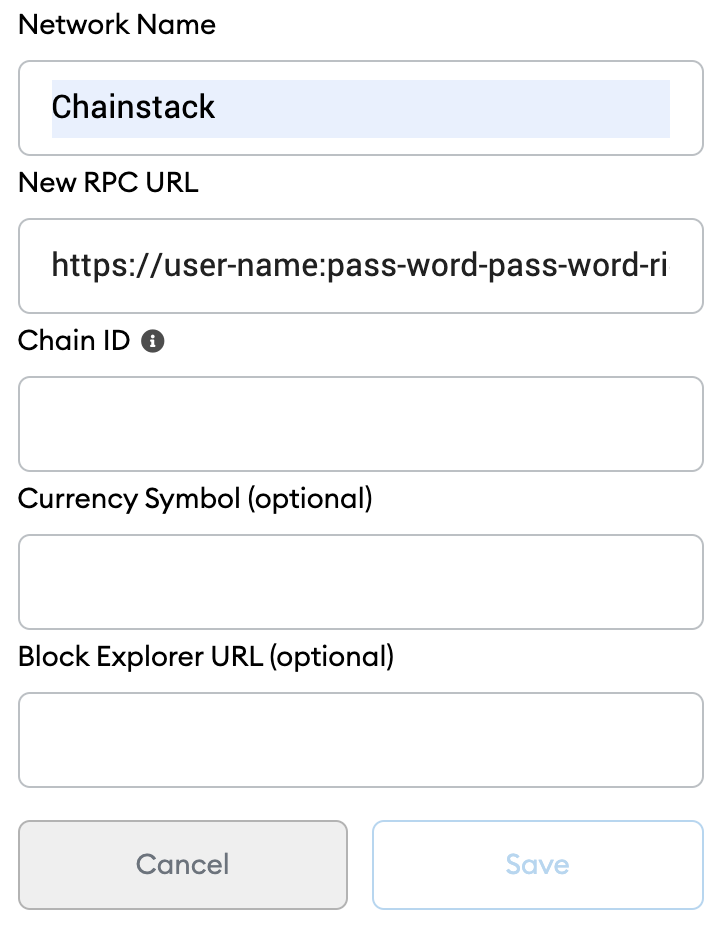 4. Enter the Chain ID.
Ethereum

Mainnet: 1
Ropsten: 3
Rinkeby: 4

Polygon

Mainnet: 137
Mumbai: 80007

Binance Smart Chain
Example:
5. Click Save.
For the mobile version, see Using MetaMask Mobile with Chainstack.