This article applies to:
Ethereum
Polygon
Binance Smart Chain
Avalanche
Fantom
Harmony
You can set your MetaMask for iOS or Android to interact through your nodes deployed with Chainstack.
1. On your MetaMask mobile home, click the hamburger button: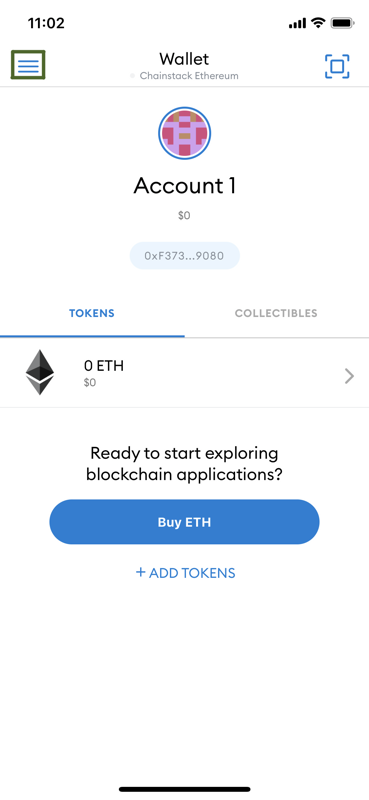 2. Click Settings: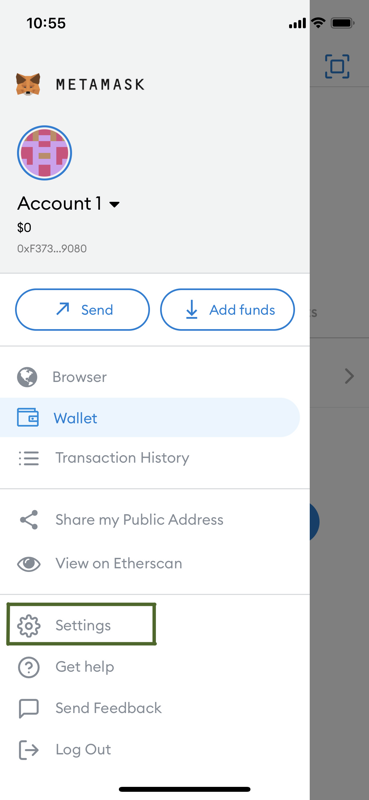 3. Click Networks: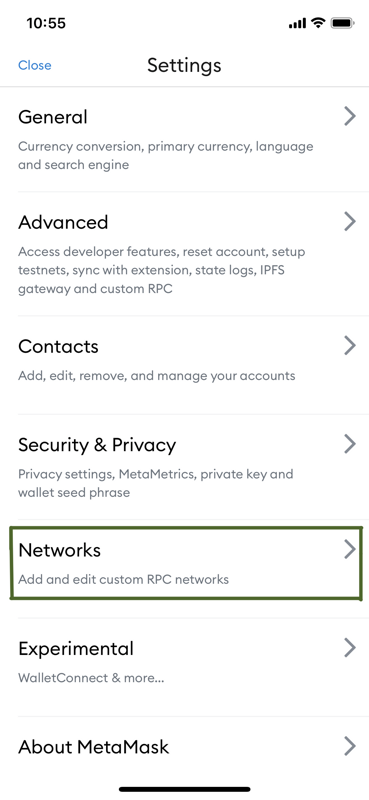 4. Click Add Network: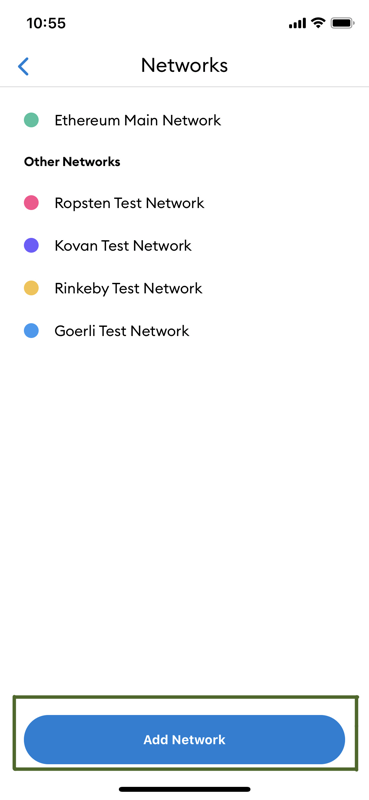 5. In the RPC Url field, enter the HTTPS endpoint of your node.
See also Chainstack Docs: View node access and credentials.
Example: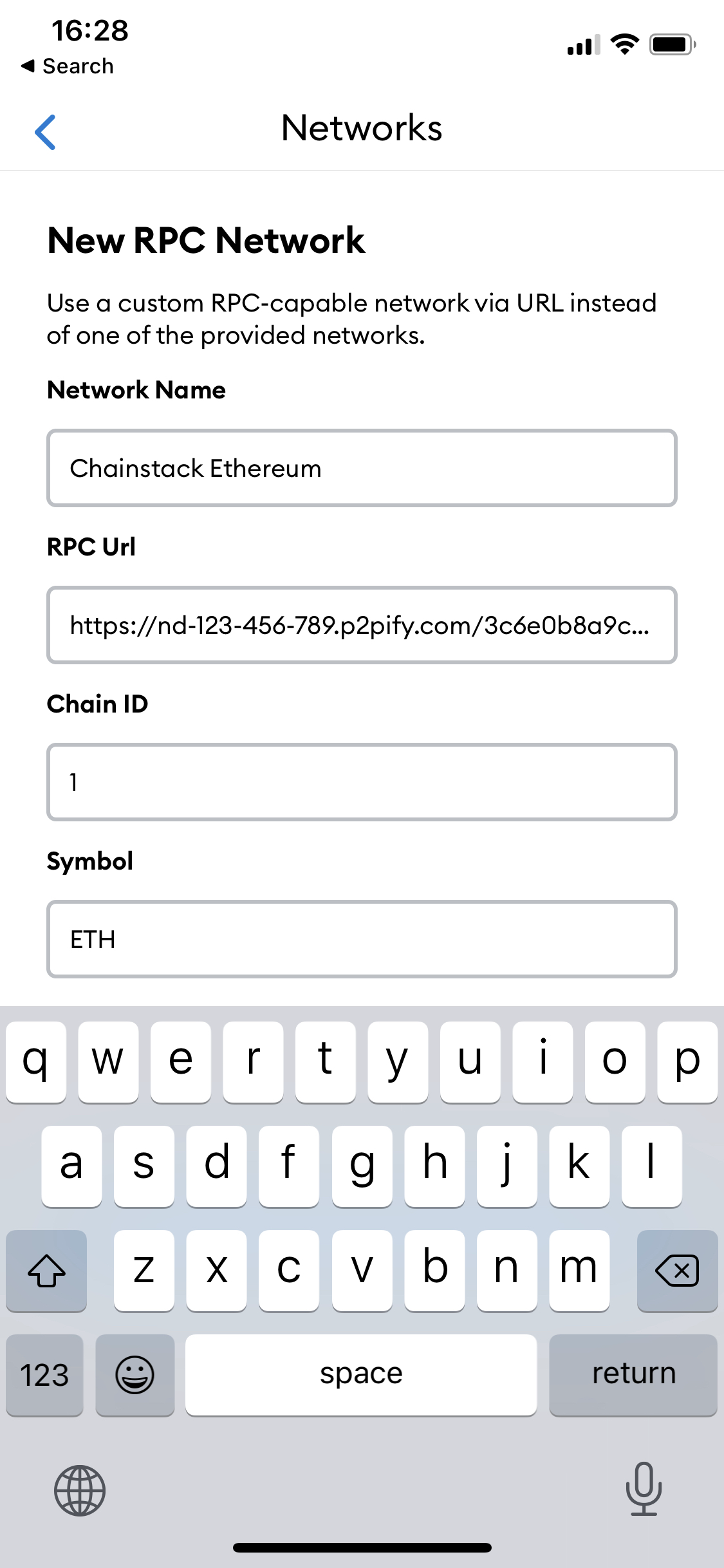 6. Enter the Chain ID.
Ethereum

Mainnet: 1
Ropsten: 3
Rinkeby: 4

Polygon

Mainnet: 137
Mumbai: 80007

Binance Smart Chain
Avalanche

Mainnet: 43114
Testnet: 43113

Fantom

Mainnet: 250
Testnet: 4002
7. Click Add.
For the desktop version, see Using MetaMask Desktop with Chainstack.