You can set your MetaMask for iOS or Android to interact through your Ethereum nodes deployed with Chainstack.
1. On your MetaMask mobile home, click the hamburger button: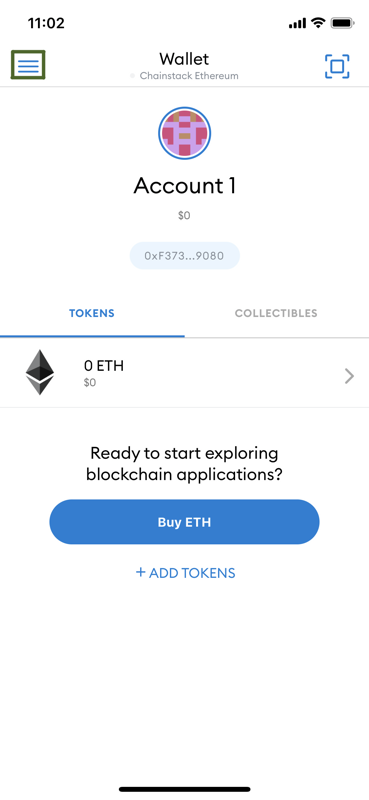 2. Click Settings: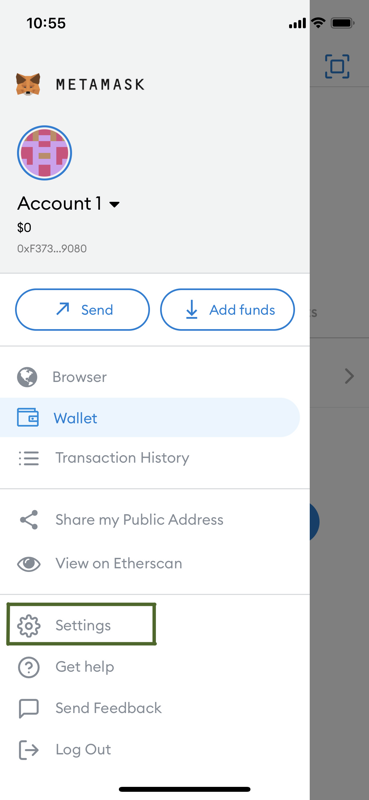 3. Click Networks: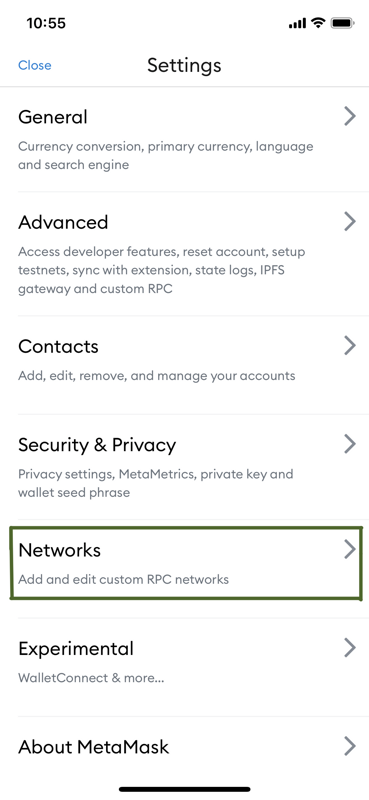 4. Click Add Network: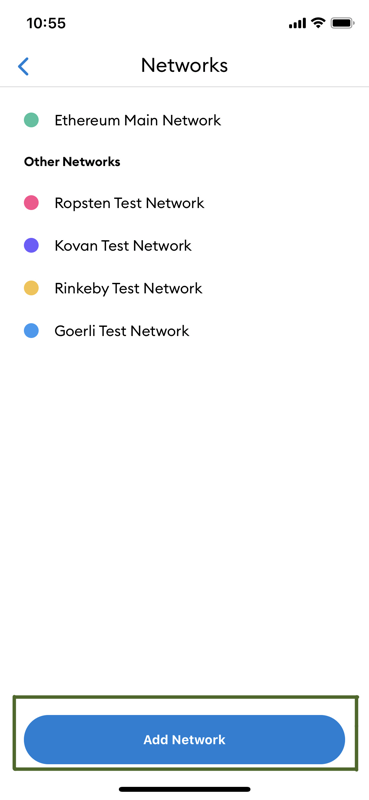 5. In the RPC Url field, enter the URL in the following format:
https://USERNAME:PASSWORD@RPC_ENDPOINT
where
USERNAME — your Ethereum node access username.
PASSWORD — your Ethereum node access password.
RPC_ENDPOINT — your Ethereum node RPC endpoint.
See also Chainstack Docs: View node access and credentials.
Example: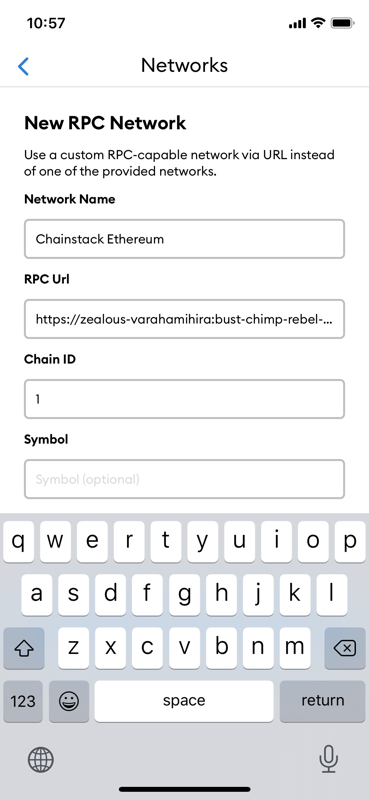 5. Click Add.
For the desktop version, see Using MetaMask Desktop with Chainstack.