This article applies to our Overall API Services.

You can check our Nodes and overall API status at : Chainstack Status Page.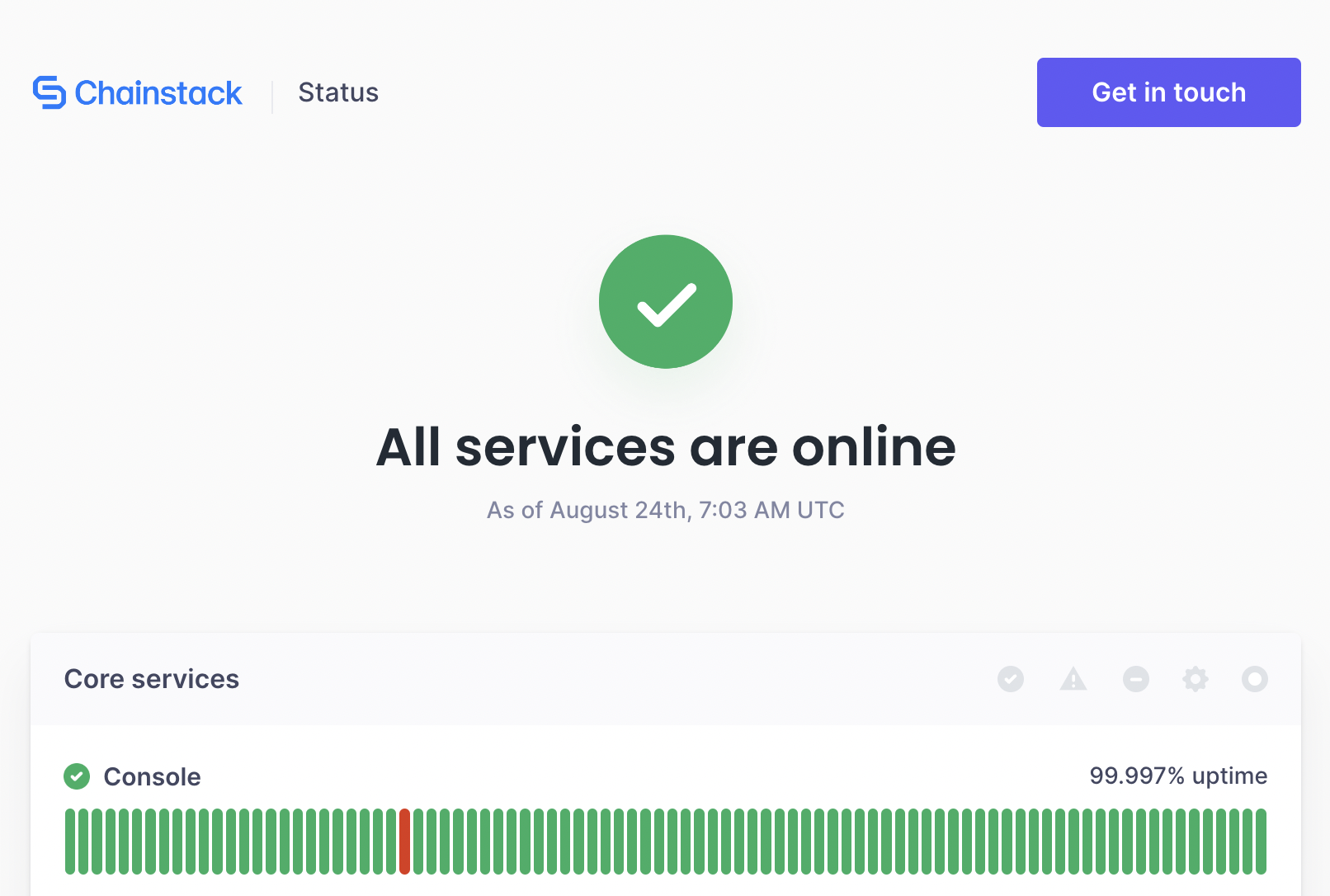 You can also subscribe by email into the Status Page and get the Realtime update of our overall API Services. You will be notified in case there is a downtime or incident that happens in Chainstack.